Do you want to get one of the top 5 best gaming laptops to make your gaming lag-free? Are you among the ones sending demons to hell or climbing from level to level to be the pro-gamer? Yet, the only hurdle in your gaming life is a reliable gaming laptop within your budget. Generally, people have the notion that the best gaming laptops come expensive, the more powerful they are, the steeper the prices.
If you got a hefty budget and are looking for a gaming laptop, then here we reached the top 05 best gaming laptops.
Read more https://outgamers.com/epixr-games-murder-diaries-on-switch/
Acer Predator Helios 300 Gaming Laptop
We all know Acer being the most prominent name among the best laptop manufacturers. Acer Predator Helios 300 is one of the most well-structured and fully featured laptops. Its sleek design is what makes it unique, with a combination of blue and black on the outer chassis with matte touch. This fully equipped laptop has a large storage capacity of 16 GB of RAM which is specially designed for gamers to perform multitasking, handle lagging, and robust performance.
All these and more features are the reason Acer Predator Helios 300 is one of the most reliable and recommended laptops for pro gamers.
Lenovo Ideapad L340 15″ Gaming Laptop 
For many years in a streak, we know 2 or 3 popular brands led the gaming industry. However, as we are moving forward in this digital age, there has been a comprehensive portfolio of models and brands which offer top-notch features and specifications. Similar to that, the Lenovo Ideapad L340 gaming laptop doesn't just provide a fully equipped gaming machine. Still, it includes a heavily weighted chassis, making it the priority of most people in the laptop range.
When it comes to the interior features, they're more modernized than the externals of the Lenovo Ideapad. It is equipped with an Intel Core i7-9750H processor, pairing with an 8GB of DDR4 RAM especially designed for gamers for multitasking. Also, Lenovo Ideapad has an excellent thermal management system with a turbo boost mechanism helping the processor to boost the clock frequency for upto 4.5 GigaHertz. Lenovo Ideapad also helps to perform for extended hours without making anybody provide an efficient user experience and impeccable performance.
Lenovo Ideapad is a well-designed laptop as it offers NVIDIA GeForce GTX 1650 with 4GB storage for handling graphics and gaming related to your desired task. The external storage of the computer is also fully functional with 256 GB of the hard disk. Hard drive capacity is lesser than other gaming machines. However, you can upgrade it according to your needs. Lenovo Ideapad is one of the most demanding laptops by Lenovo due to its uniqueness in both internal and external components.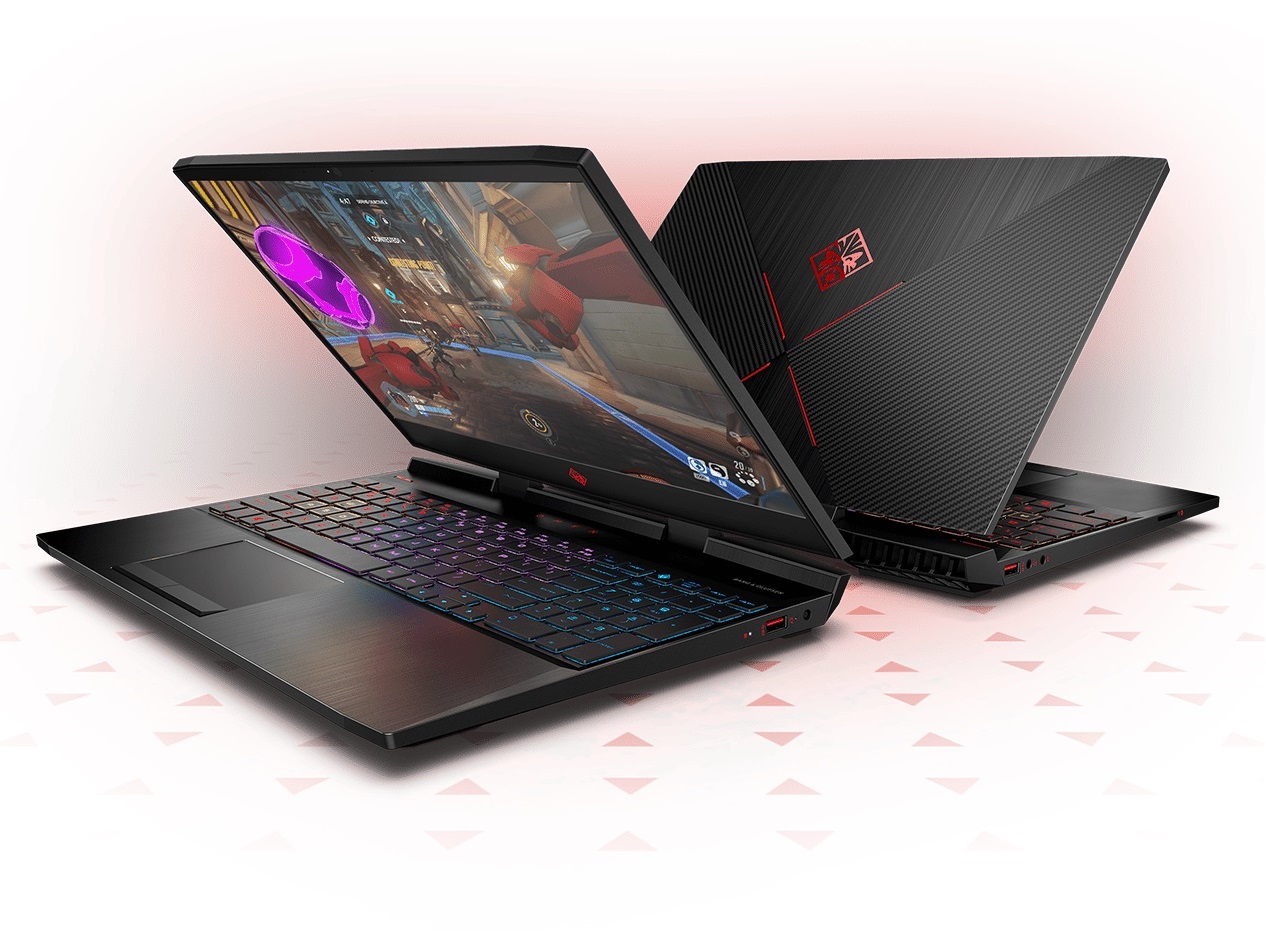 HP Omen 15 Gaming Laptop
One of the most efficient gaming brands and trusted manufacturers in PCs and laptops are HP. People from all over the world prefer it over any other brand at affordable prices. HP laptops tend to be exceptional in handling and robust in performance and accessibility just like HP Omen. The brand has now designed HP Omen series gaming laptops meeting the ever-evolving gaming craze at affordable prices.
HP Omen is not only the best in terms of external features, but it also has a wide variety and uniqueness internally. This fully modernized laptop is available in 15.6 inches full HD IPS display with 60 Hertz refresh rate. The laptop performs on the newest generation processor, i.e. 10th Generation Intel Core 17t i9 with a cache memory of 12 MB and quad-core processor and the clock speed which can be upgraded upto 4.5 GigaHertz, making HP the best among the gamers.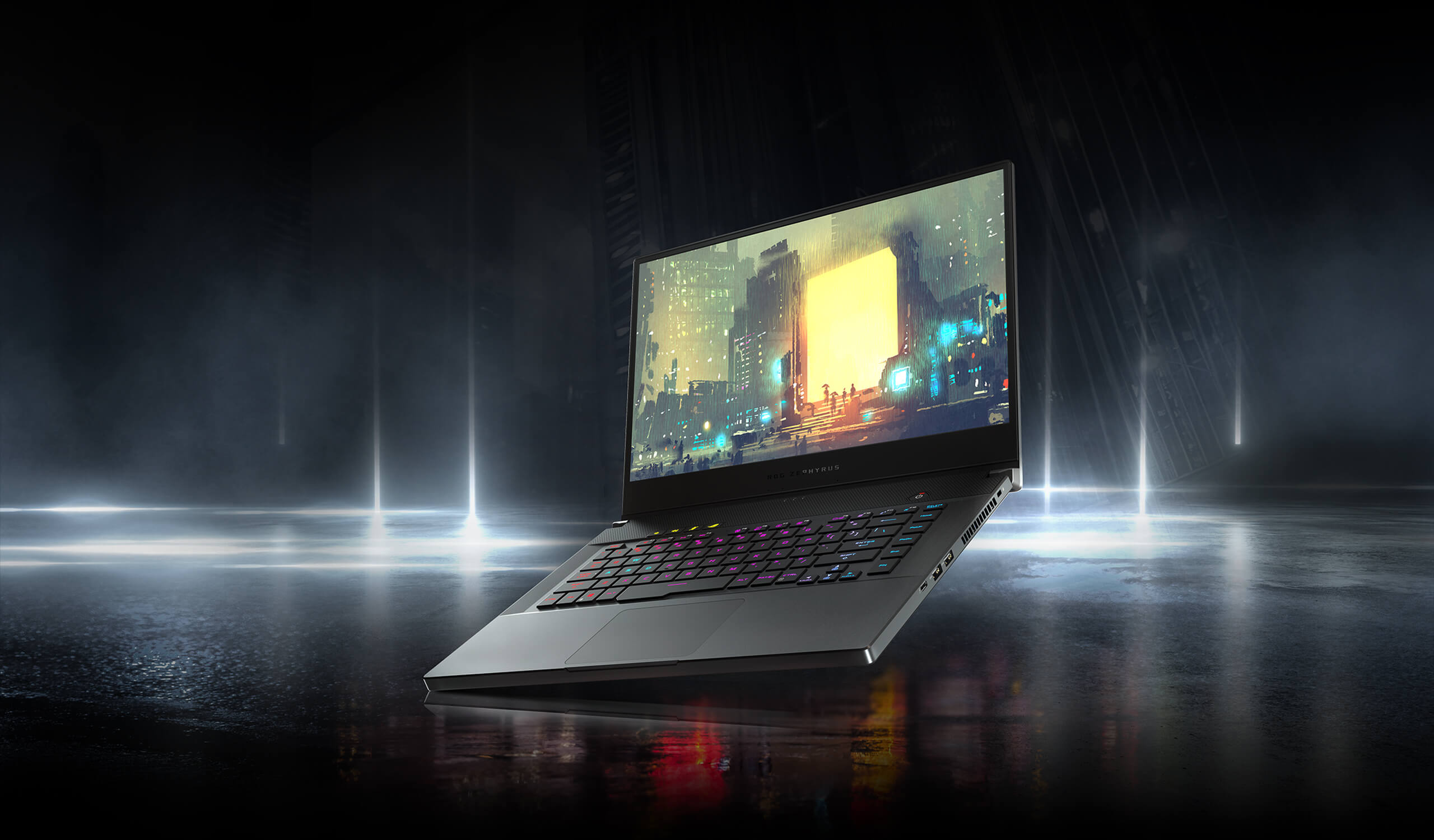 ASUS ROG Zephyrus M15
ASUS has a name when it comes to manufacturing and delivering quality hardware, and it also has made renowned itself in the best gaming laptops sector. ASUS ROG Zephyrus M15 is a laptop from ASUS's budget options and delivers excellent value for money a sufficient price mark.
Talking about the display, the ASUS ROG Zephyrus M15 comes with a 15.6-inch full HD display with a refresh rate of 144Hz which is quite reasonable among other laptops in the same range. It gives off a premium look, thanks to the stable build chassis, and is also one of those laptops which are not powered by intel. Instead, it uses the newest AMD Ryzen 7 4800H 8-core processor which goes perfectly with the 16Gb of RAM. The storage sector isn't lacking either as we have a 512 SSD for seamless loading screens and much efficient read/writes operations. 
MSI GF65 Thin 9SEXR
MSI is especially known for its exceptional technology for implementing Cooler Boost technology in laptops that is a dedicated solution for thermal access for both GPU and CPU having a wide range of exhaust pumps to allow heat ventilation making sure an uninterrupted performance, even when the system is under extreme gaming pressure. It has the best and most prominent features and some flagship graded specifications of this laptop.
The externals of this laptop are no less. It has a chiclet red-backlit keyboard with having customized and dedicated set of gaming keys. So, if you're an MSI fan then this is the most perfect device for satisfying your gaming hunger.
Here are the top 5 best gaming laptops suiting your needs and requirements at affordable prices. You can choose any one of them depending on their display, graphics, processors, etc. However, keeping the quality and staying on budget is what makes them all the best laptops for gamers all around the world.