Tokyo Game Show 2021 is bringing excitement as the date is getting closer. Keep your eye on thrilling announcements as this fun-filled event may carry some best titles. The event will take place on 30th September at 10 PM Japan time, so people in the west can enjoy the stream on 1st October.
SEGA Announcement in Tokyo Game Show 2021
SEGA is expected to reveal its new role-playing game during the show. Moreover, the team will also hold a livestream where they'll be featuring Atlus. SEGA is the company behind the Persona and Shin Megami Tensei games. Although the news of the forthcoming RPG is still in blur, the developer is planning a Persona-related announcement this month.
Read more: Castlevania Advance Collection Rated for PS4, Xbox one & Switch, Confirms Taiwan Classification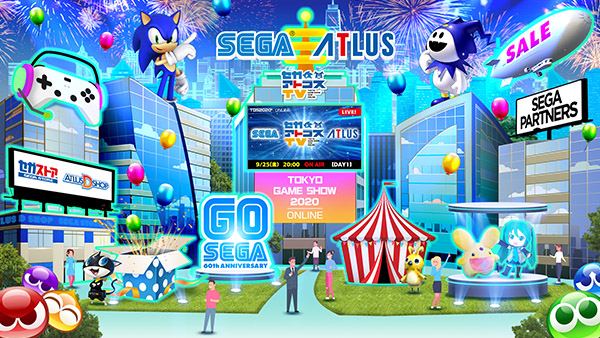 What to Expect?
There are two major possibilities. Initially, a new Sakura Wars title is the priority to be released, as the long-running series celebrates its 25th anniversary this year. Not only that but the Sakura Wars logo apparently popped up on the TGS website not too long ago, but it was quickly removed.
And then there's SEGA's Yakuza series. New Yakuza titles have made a splash at Tokyo Game Show in the past, but it might be a bit too early for a reveal of the series' next installment.
What are you hoping to see from SEGA at the Tokyo Game Show?