As the title reads, an exclusive game was lost to Xbox by PlayStation. The subscribers of PS5 and PS4 officially lost the game to Xbox Series XlS and Xbox One. As was rumored twice earlier in the year, that PlayStation would lose its console-exclusive game; Oddworld: Soulstorm, to Xbox.
The scuttlebutt was confirmed this week as the developer of the game Oddworld Inhabitants, released the teaser trailer of the game for Xbox.
As for the game, Oddworld: Soulstorm, debuted on PS4, PS5, and PC (Epic Games Store) back on April 6. At the time of the launch on PS5, the version of the game was free for PlayStation Plus subscribers.
Now coming to Xbox, we don't know if the game will be free in addition to not knowing when it will debut on Nintendo Switch, Steam, or any other platform.
Even though PlayStation is losing its exclusive game to its biggest competitor, we can't say it's their biggest loss. Given the fact that, Oddworld: Soulstorm has always fallen short on the Metacritic scores, landing on 68 and 73, depending on the platform, losing it won't destroy the crux of Sony.
The new game Oddworld: Soulstorm is a sequel to 2014's Oddworld: New 'n' Tasty! And a re-imagining of 1998's Oddworld: Abe's Exoddus.
As described in an official blurb of the game, Oddworld: Soulstorm is the evolutionary story of a revolution. The game is said to have a massive cinematic scale and 2.9D environments that are up for you to explore in addition to solving puzzles, scavenging for supplies, and constructing weapons.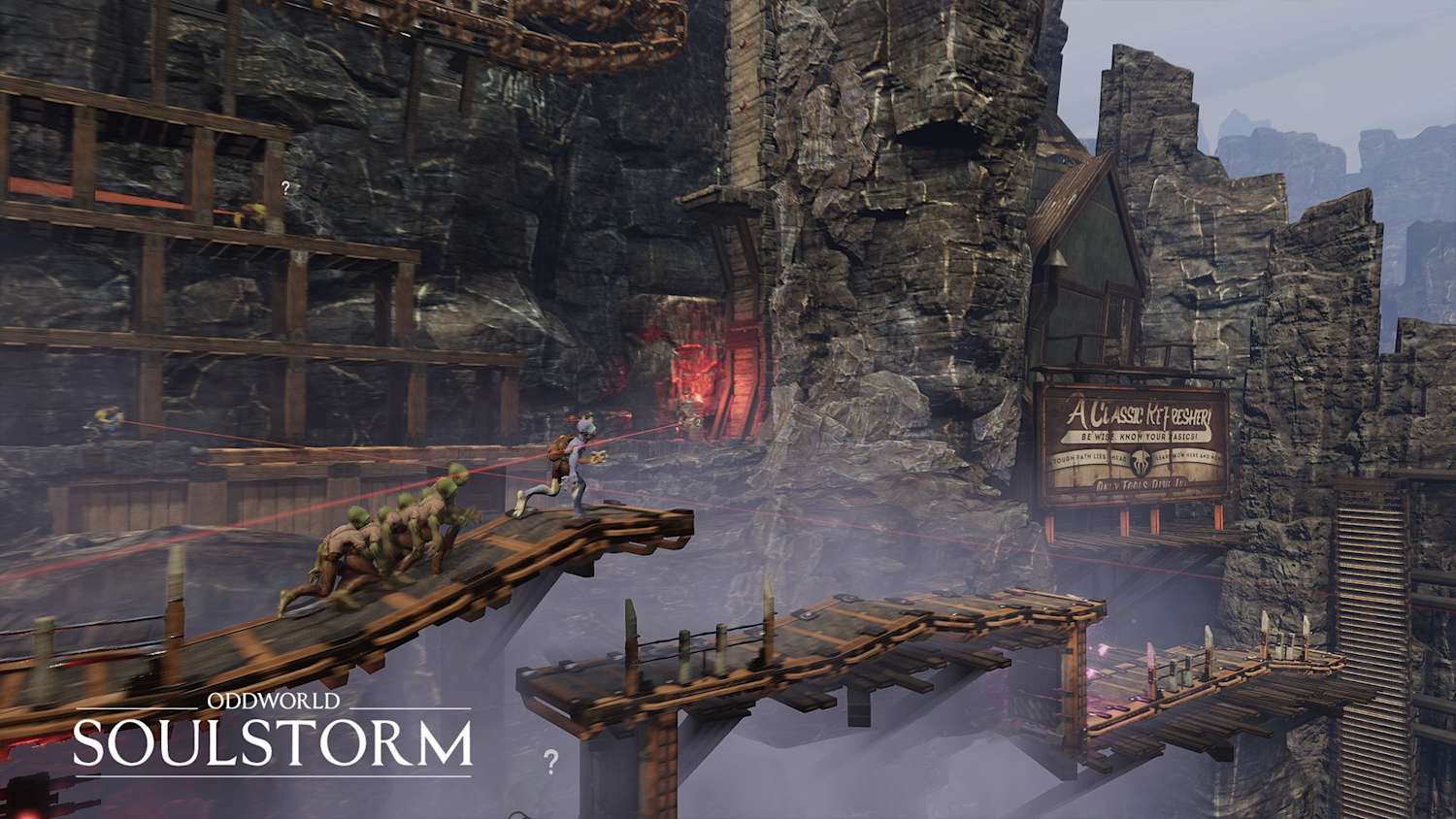 Well, this is it for now, and as always, we are signing off with the promise to bring you the latest updates regarding your favorite games.
More on Xbox