NACON is one of the leading gaming designers and gaming accessories distributors, popular among gamers all over the world. The team has recently announced that they have signed a licensing agreement with another renowned computer gaming manufacturing company, Activision. The agreement is created for introducing the latest and special edition of REVOLUTION Unlimited Pro Controller. This is a limited edition themed controller that has been released especially for the latest version of the most iconic game, Call of Duty franchise.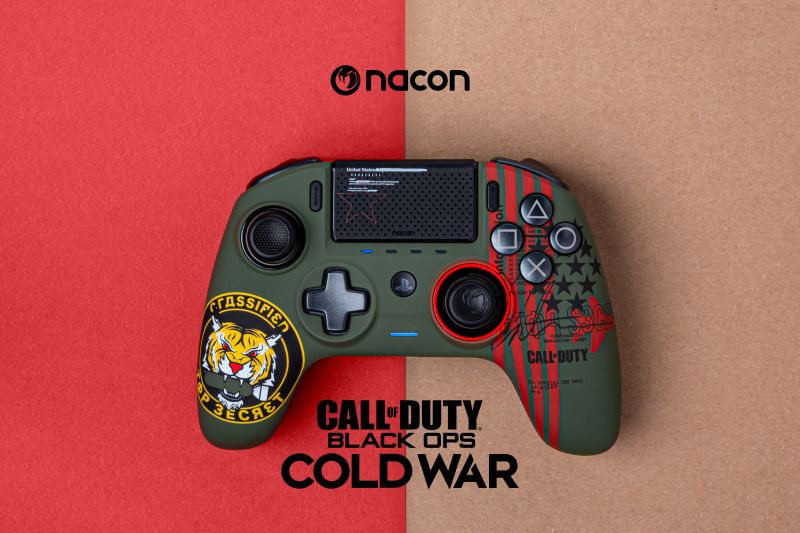 Call of Duty: Black Ops
Call of Duty: Black Ops Cold War revolves around the deep volatile universe of the Cold War that has been under geopolitical consideration, giving a nail-biting experience in the world where everything is a mystery. Not only that but the story also covers the Black Ops Cold War brought a load of all their weapons and trusted equipment within the upcoming era of the multiplayer combat of Black Ops. NACON offers unique gameplay to the Call of Duty players where they cooperate with Zombies in the gameplay. 
REVOLUTION Unlimited Pro Controller
The REVOLUTION Unlimited for PlayStation 4 provides the best opportunity and is claiming to perfectly suit the wireless mode for gaming. It is expected to offer incredible performance giving you different options for configuration. Additionally, this controller is designed by taking the inspiration from the Cold War art. 
NACON is teasing the gamers of one of the biggest franchises of the world, Call of Duty who are looking for dangerous challenges within the game.  The best thing about REVOLUTION Unlimited Pro Controller is after you buy it, you'll be given a special access code for availing an in-game bonus.
Price & Availability 
This Call of Duty special REVOLUTION Unlimited Pro controller is specially designed for PS4. This controller will be available to the gamers, at the launch date of Call of Duty: Black Ops Cold War i.e 13th Nov 2020. NACON has established the starting price of this exclusive controller is expected to be €179.90.
This PS4 exclusive controller is licensed to be sold in different parts of the Middle East, Russia, Europe, and Oceania.
READ MORE: Best Controllers In Pakistan Under 10k