Kena: Bridge of Spirits has been recently released on PlayStation 4. It revolves around the action-adventure genre and the developer Ember Lab has worked to make the third-person perspective look realistic. The story is about Kena, the spirit guide who uses her magical abilities to help deceased people switch to the spirit world. However, the game is facing some glitches since the day of its release.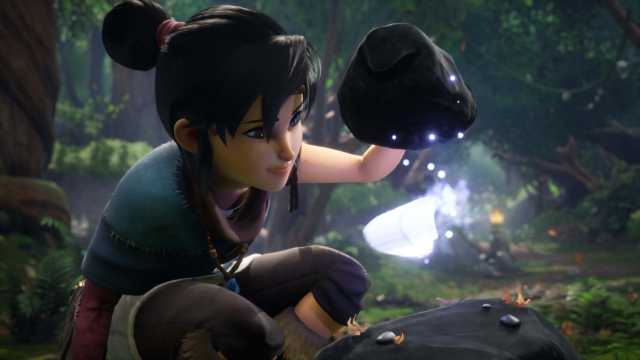 Bridge of Spirits Bug
Users report this gitch as a game-breaking bug that halts their progress using the Taro Mask. At the time of writing, nobody seems to have encountered the issue on PS5. The mask is used to progress through the main story, and PS4 players are suffering from this problem while removing it from Kena's face once it's no longer needed. The camera gets stuck in the first-person perspective making the game unplayable.
Read more: https://outgamers.com/skies-of-arcadia-character-aika-figure-statues/
How to Fix This Glitch?
It appears the only way of fixing the bug is to reload your saved game but, of course, there's just as good a chance you'll encounter the glitch again when the Taro Mask is needed later on in the story. The issue is being reported enough across the internet that developer Ember Lab is likely already aware of the problem and is busy working on a fix. Until then, however, it seems PS4 players will have to put up with this flaw.