Well, the answer to that question depends on various factors that need to be scrutinized for us to decide whether NVIDIA RTX 2060 is worth your money. Moreover, you are requested to be patient because we will cover every nook and cranny related to gaming and NVIDIA RTX 2060, including the constant comparison to RTX '30s and GTX 10's to give you a more clear picture.
Specs of NVIDIA RTX 2060
| | |
| --- | --- |
| Standard Memory | 6 GB GDDR6 |
| Thermal Design Power | 160 Watts |
| Power Connectors | 1 × 8 Pin port |
| Ports | DisplayPort 1.4a HDMI 2.0b USB Type-C |
| Memory Speed | 14 GB/s |
| Clock speed | Boost Clock: 1680 MHz Base Clock: 1365 MHz |
Having stated some basic features and specifications that you should always check for when going GPU shopping, let's move on to some bits and pieces of information that make these specifications important.
Memory
The memory of your GPU is a critical element defining your gaming performance. At least 6 GB and preferably 8 GB of memory is required for gaming at 1080p. However, for players gaming at very high resolutions such as 4K, more than 8GB will do.
On that ground, it can be concluded that even though RTX 2060 doesn't happen to have the ideal memory of 8 GB or even 12 GB like its next generation's famous RTX 3060, it still will give you a promising gaming performance at 1080p resolution.
So if you are someone who wants to game 1080p and doesn't want to spend a lot on a new GPU, the RTX 2060 is your best option right now. It supports ray tracing and DLSS and is also future-proof for Full HD gaming.
Coming to the infamous debate of NVIDIA GTX 1060 vs NVIDIA RTX 2060. Well, you can always support NVIDIA RTX 2060 in this debate. The 1060 and 2060 both have 6 gigs of memory, though 2060 is faster. When compared while playing Red Dead Redemption 2 at 1080p resolution, the RTX 2060 gave a 79.96 FPS as compared to 42.62 FPS of GTX 1060.
Thermal Design Power
Moving on to your Thermal Design Power (TDP), which is the count of maximum heat generated by your GPU. The higher the TDP, the better the cooling system you need. Furthermore, even if you can only use it as a rough estimation, a higher TDP translates into higher power consumption. Hence, the 160 W of NVIDIA RTX 2060, which is higher than the 120 W of NVIDIA GTX 1060, and lower than the 170 W of RTX 3060, is an adequate TDP value. You can easily roll with a 600-Watt power supply unit with an RTX 2060, without having to increase your PSU.  
As for the ports, make sure the card you plan to buy has the connectors you need for your monitor(s), so you do not have to buy an adapter, or potentially a new display for that matter.
Memory and Clock Speed
Moving on to the memory speed, it is somewhat important. Like higher clock speed, faster memory can make one card faster than another. The RTX 2060 has a memory speed of 14 Gbps as compared to the 15 Gbps of RTX 3060, and consequently, the performance of RTX 3060 was 19% faster than 2060.
Lastly, the clock speed of your GPU, like your memory speed, is somewhat important. A slightly higher speed can make a modest difference in frame rates. Although, keep in mind that memory speed, core counts, and architecture need to be factored in.
That said, let's talk numbers proving the above statement. The boost clock for RTX 3060, RTX 2060, and GTX 1060 are 1,777 MHz, 1,680 MHz, 1,708 MHz respectively. Keeping this in mind, all three GPUs were compared based on their performance in several well-known games and the results are as follows.
For Battlefield V, at Ultra Settings with ray tracing off the 3060 was reaching 21% higher average FPS when compared to 2060 at 1080p, which is expected given that the clock speed, memory, and memory speed of NVIDIA RTX 3060 is higher than NVIDIA RTX 2060.
What might be a surprise to you is that GTX 1060 gave 42% lower average FPS as compared to RTX 2060, keeping in mind the clock speed of these GPUs.
The results have followed the same lead in various other games including, CS: GO, The Witcher 3, Red Dead Redemption 2, and Fortnite.
Other Notable Features of NVIDIA RTX 2060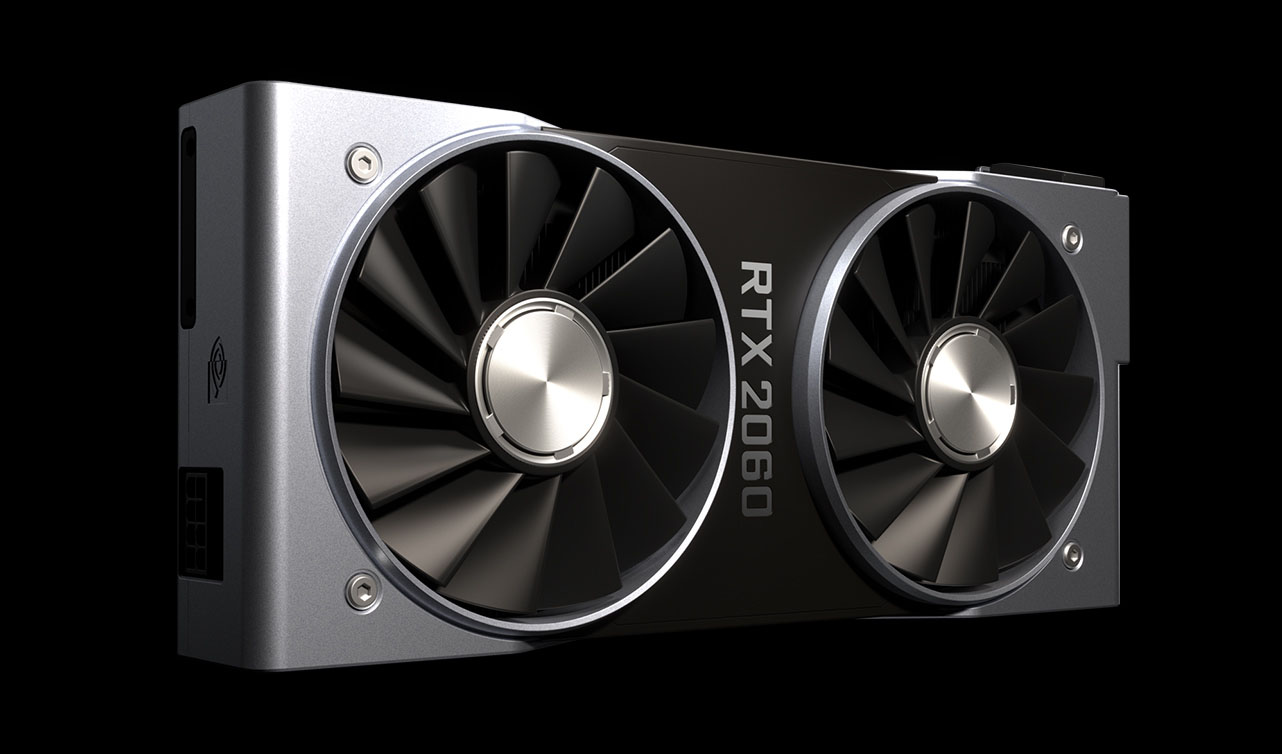 RT Cores
RT cores functions to accelerate the key math needed to trace virtual rays of light through a scene. In NVIDIA RTX 2060 it is a turning feature that is dedicated ray-tracing hardware, which enables fast real-time ray tracing with physically accurate shadows, reflections, refractions, and global illumination.
Next-Gen Shading
Next-gen shading is variable-rate shading that focuses on the processing power on areas of rich detail. It boosts the overall performance without affecting seeming image quality. It does that through mesh shaders that have advanced geometry processing and support an order of magnitude of more objects per scene, allowing the creation of rich images.
Tensor Cores
Tensor Cores accelerate matrix operations, which are foundational to AI, enabling massive increases in throughput and efficiency. You can experience AI-processing horsepower that accelerates gaming performance within RTX 2060 by the use of NVIDIA DLSS 2.0.
Conclusion
Is NVIDIA RTX 2060 Worth Your Money?
Well, given all the facts and opinions we can conclude that NVIDIA RTX 2060 is a mid-range card best suited for 1080p gaming, and is also compatible with VR headsets. That said, from the above comparisons and we can, with full confidence, support that RTX 2060 is an adequate choice for 1080p gaming.
Although there are other options in a mind-range price level that also works well with 1080p resolution, most of them are from the previous generation of GTX 10s. And even though these previous generations are more than capable of gaming but when put in comparison with NVIDIA RTX 2060, they are not as efficient as one might have hoped for.