Spiritfarer is in the limelight these days with Thunder Lotus announcing many happenings for the game. After the latest Beverly Update adding extra saving slots, characters, and more, the developers revealed that their colossal Collector's Edition is available for preorder including the theme's fine orchestral music in the regular-sized vinyl soundtrack can be availed from iam8bit.
Spiritfarer
Spiritfarer is an indie game sandbox action game developed and published by Canadian studio Thunder Lotus Games on August 18, 2020. This game was released on all consoles with the story revolving around Stella whose job is to ferry spirits of the deceased to the afterlife. It received generally positive reviews from critics praising its slow-paced gameplay, detailed animation, orchestral musical score, and unique themes.
Read more: https://outgamers.com/xbox-game-pass-adds-one-of-the-90s-most-popular-games/
What's in Collector's Edition?
The Collector's Edition includes:
Digital download card for the Spiritfarer soundtrack by composer Max LL
Digital download card for 96-page Spiritfarer art book
The physical edition of Spiritfarer featuring exclusive, reversible cover art by acclaimed illustrator Aidan Yetman-Michaelson
All digital content updates for the game
Postcard and stamp set
Constellation display box that doubles as a lantern
1:1 working replica Everlight
Recipe cards
Moreover, the vinyl includes Max LL's soundtrack, album art from Erin Vest, and four sides of music over two vinyl discs in gorgeous forest green.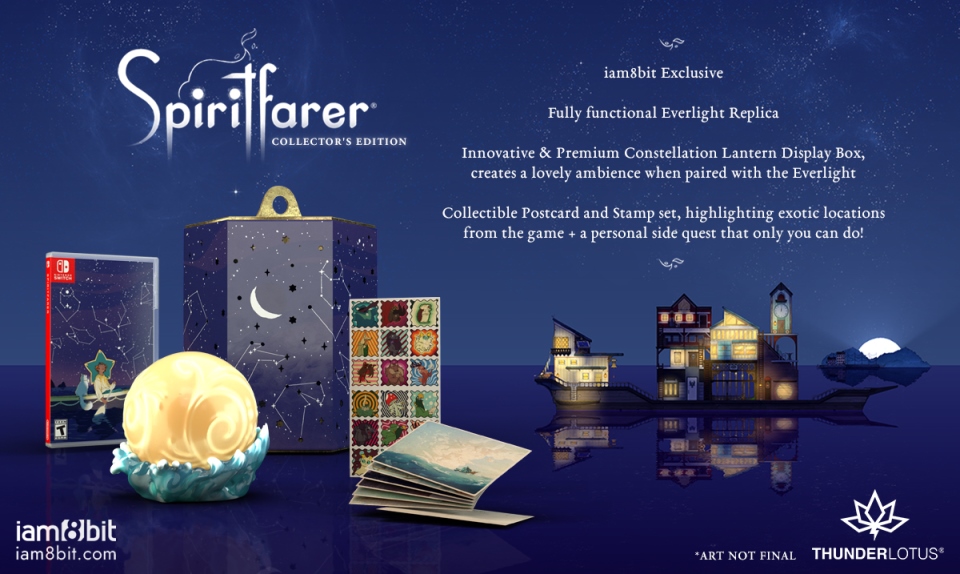 Availability
You can pre-order both from the iam8bit website to receive your order in early 2022 The price for the soundtrack is $39.99 and the Collector's Edition is $199.99.
Will you be sparing $200 on this pretty lantern box?