God of War won the ultimate video game poll by IGN readers, beating GTA V. In this poll, around 64 video games were chosen from which people can select the best. The votes were gathered through IGN's different social media platforms including Twitter, Youtube, Instagram, etc, and the website itself. 
Read more: https://outgamers.com/most-awaited-crysis-remastered-trilogy-making-its-way-to-your-favorite-console-this-october-15th/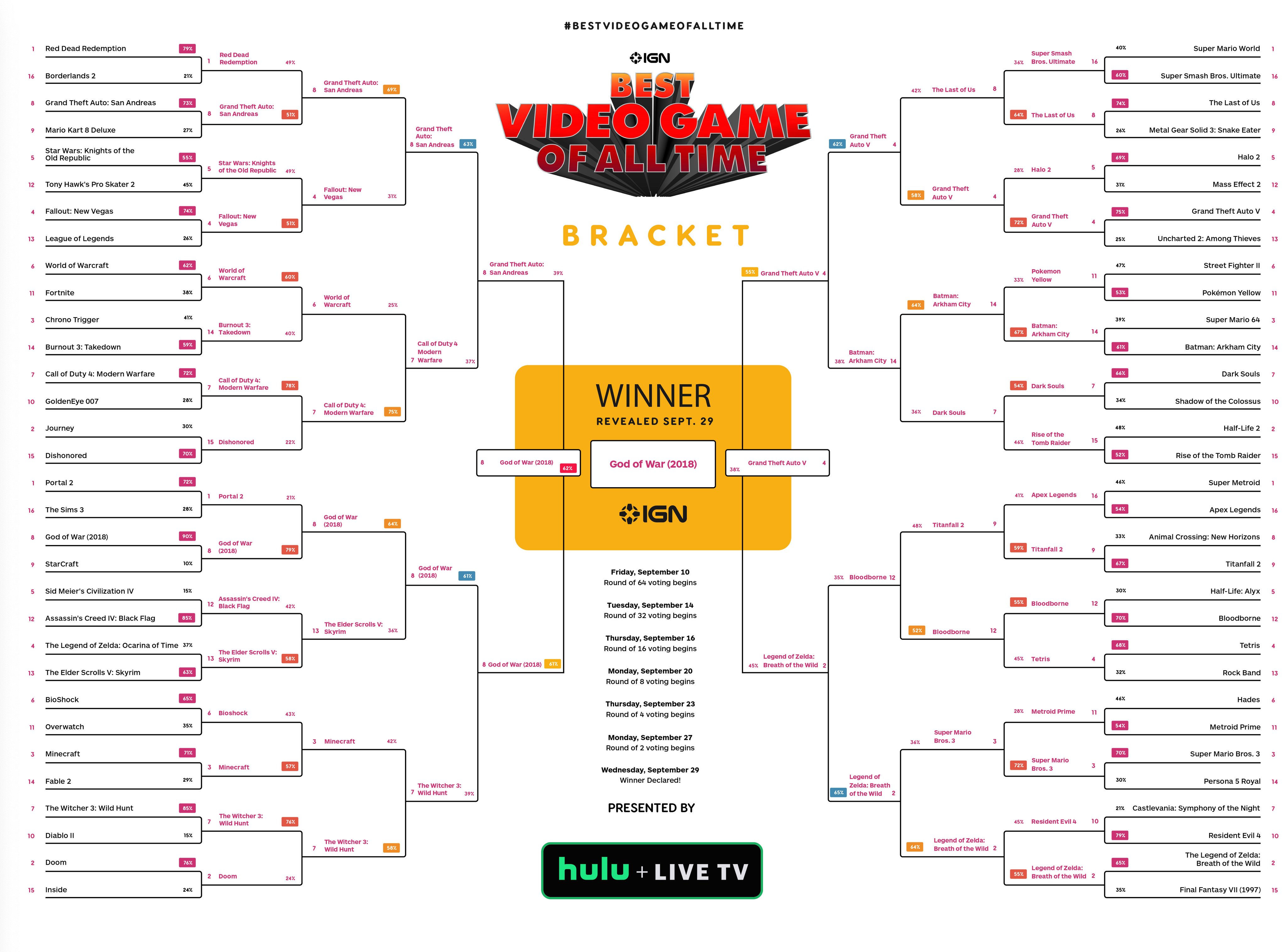 God of War Winning Stats
As the voting was being held around all the platforms, Twitter people gave their 63.2 percent to GoW making up to 120,390 votes for the game. YouTube wasn't behind in this poll and chose to give 63 percent of their votes which is 273,000 in numbers, while Instagram followers invested 57 percent on this PS exclusive. These wholesome statistics grant an easy victory to God of War.
More About IGN Poll
As this was undoubtedly a remarkable victory for the franchise, this poll was ongoing for the past few weeks. However, the poll wasn't free from any controversy according to some gaming enthusiasts. Some are very suspicious about the insane triumph of Rising of the Tomb Raider over Half-Life 2 since the game got 52 percent of the vote in comparison. Moreover, Batman: Arkham City beat out Super Mario 64, Pokémon Yellow, and Dark Souls to reach the semi-finals was a bit too much for us. Later, Batman was easily pushed aside by GTA V. 
Many games were quite interrogative about the preliminary round results, however, at least the winner regardless of every controversy makes sense. Undoubtedly, God of War is one of the classics and many true gamers are diverted towards it than any other game.