The reveal trailer for God of War: Ragnarok debuted at the September PlayStation showcase and has left fans excited. God of War: Ragnarok is a direct sequel to the 2018 continuation of Kratos' journey, it picks up during Fimbulwinter, the long winter preceding the events of Ragnarok. In the trailer, several new faces make an appearance along with some other things that you might have missed.
God of War: Ragnarok
Atreus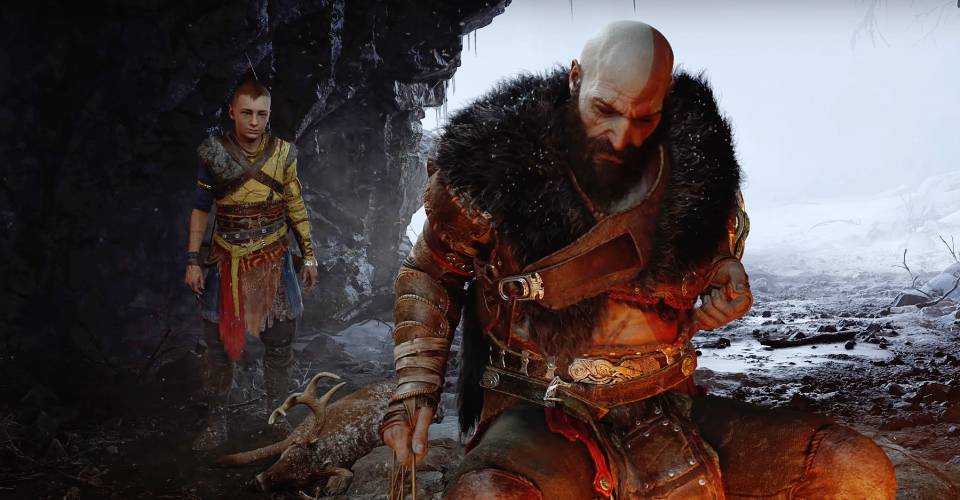 In the beginning, we can see that Atreus binging in a dead dear, which symbolizes that he is old enough to deal with whatever is coming in God of War: Ragnarok. Furthermore, he is wearing a yellow suit similar to that of face color, which means that Atreus will be exploring his giant heritage a lot more in this game.
Hati
Atreus is holding a tiny blue sphere in his hand, which is a Hati. For the record, Hati is a wolf that eats the moon and according to Norse mythology when he eats it Ragnarok begins.
Return of Freya
From the previous game, we know that Odin cursed Freya's warrior spirit so that she can't fight or attack anyone, but in the trailer, we can see that Freya is attacking Kratos revenging her son. That means that Freya most probably got along with Norse King to kill Kratos. For those who don't know, Freya is one of the two main antagonists of God of War: Ragnarok.
Odin Spying on Atreus and Kratos
Since the director confirmed that Odin will be in God of War: Ragnarok, so these two ravens are suspected to be following Atreus and Kratos to keep an eye on them as per Odin's orders.
9 Realms and the Blades of Chaos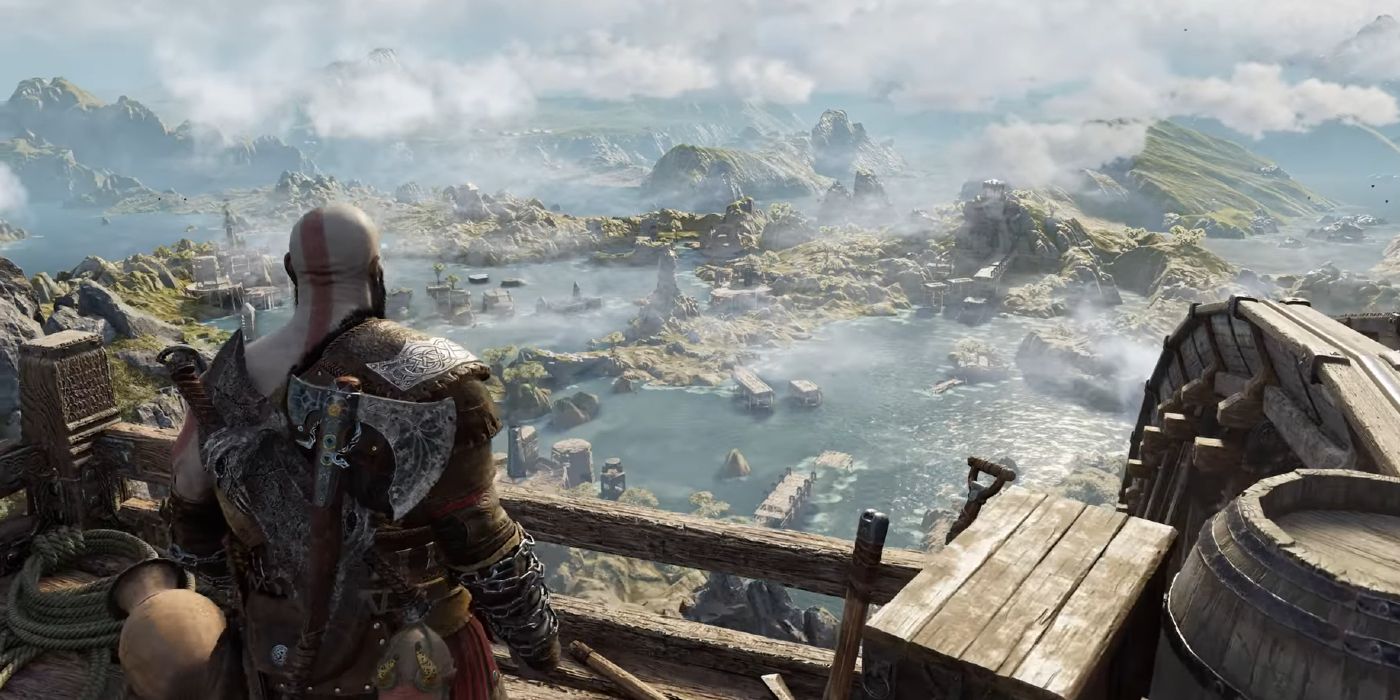 This particular shot is of Svartalfheim the realm of dwarves. In this game, there will be all the 9 realms of Norse mythology. In this shot, we can also see the return of Blades of Chaos that Kratos carry everywhere. The rustiness of the blades also indicates that Kratos might have buried the blades under his house after the 2018's game for three years until Ragnarok arrives.
Odin Statue
This statue might belong to Odin and it might sound crazy but Oda has actually agreed with the dwarves to protect them from the hell walkers if they don't make weapons for Vanaheim so maybe the dwarves see Odin as some kind of hero and this is why they made him a statue.
The New Dwarf
The new dwarf is known as Durlin who, in Norse mythology, created the sword tyrfing, a sword that can cut through anything but has the negative impact of killing the one who draws it. Maybe this dwarf will create a similar weapon for Kratos. He also has a pet octopus but this might actually be a baby cracking since Norse mythology is where this creature originates.
Thor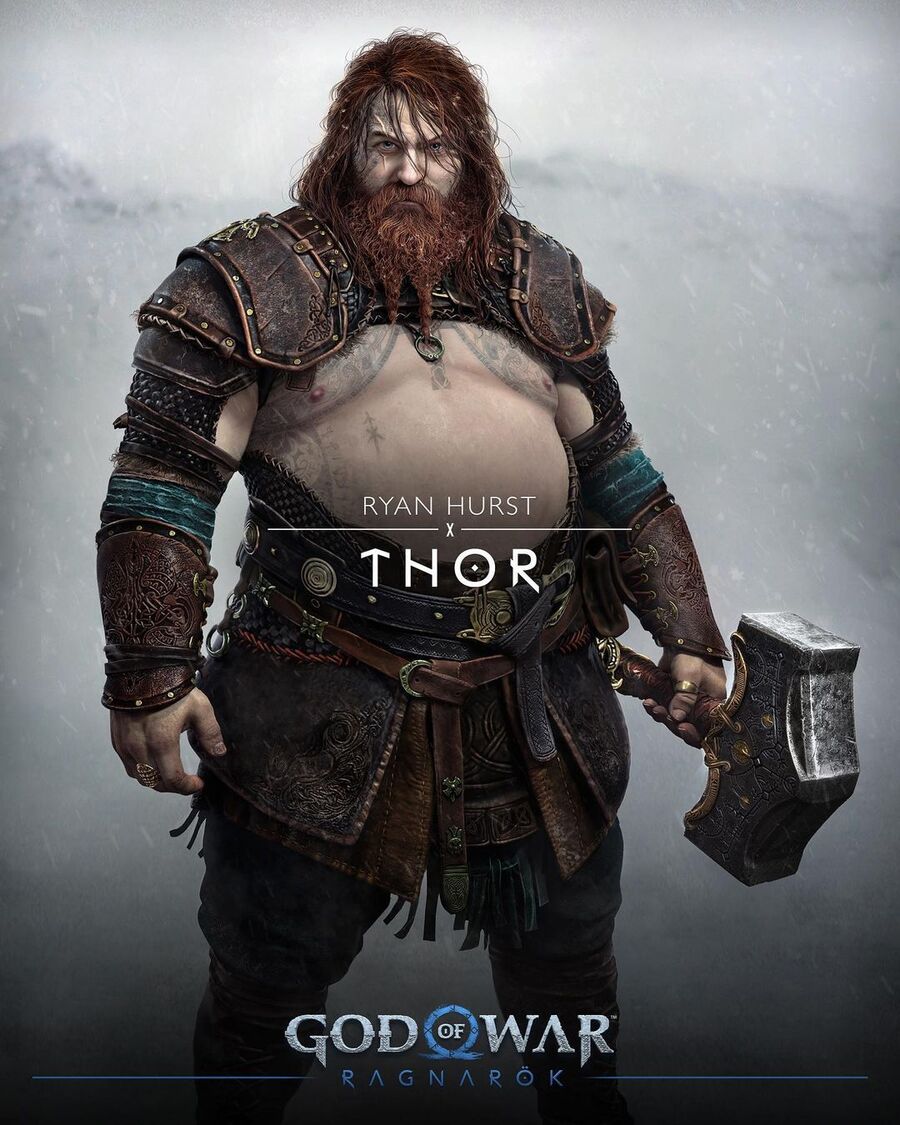 Ryan Hurst will voice the second antagonist of the game, Thor. Thor and Freya will be the two main antagonists of the game. Although, the look of Thor isn't as intimidating as one might as thought. Given that he had to go against Kratos, the developers should have at least made him a bit taller.
Tyr
In this clip, we see that Tyr the Norse God of War is still alive. Many fans assumed that he was dead after several fights with the gods but in the reality, he was just prisoned by Odin. In the first shot featuring Tyr, we see that he is bound by ropes, and many think it is because he can't escape but according to some it is because he has just given up.
Angrboda
Angrboda is the mother of jormungandr fenrir hel, the middle child of Loki. Which consequently means that she is the future wife of Atreus. We are not sure as to how Atreus and Angrboda will come together, but we are hoping it to be through time travel and magic.
Check out more game news regarding PlayStation, Xbox, and PC games.