Gaming Headphones make a great deal of difference because if you are a gamer then you'd know the struggle of inaudible or fumbled voices of your teammates leading to a total failure in a tournament. Even a cracked-up tone that results in the weakened backstory of a legendary game can't ruin your whole gaming mood. The perfect sound quality and well-built structure of a headphone are enough to lift up your gaming experience. Not only that but total compatibility, software, and mic can add value to the headset.
Every person wants to have durable yet affordable headphones that can match their profound gaming system. There are many brands of gaming headphones available in Pakistan that can provide you with the ultimate sound experience. However, most of the time it is really tough to pick the best out of them.
In this article, we've compiled some of the best gaming headphones which can be yours without scratching your pocket.
5 Best Gaming Headphones
Here are some top-quality headsets by some of the renowned gaming hardware manufacturing brands worldwide.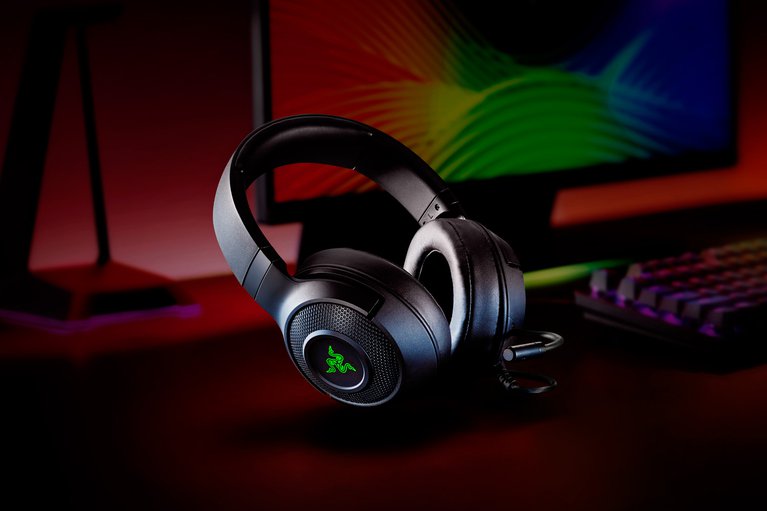 Razer Kraken X 7.1 Gaming Headphones
One of the most prominent hardware manufacturing brands working worldwide is Razer. Razer is the only brand that has tempted all sorts of tech-users whether it is with the mouse or even with CPU chassis. It has launched Razer Kraken X 7.1 to tempt gamers worldwide. Razer Kraken is one of the lightest headphones with 250g of weight having mic compatibility. The driver is around 50mm with 1.3 m of cable length and a frequency response of 20 kiloHertz. Razer has put in some significant features in it to carry out multi-platform performance effectively, including soft and large ear cushions eliminating sound from surroundings. Buy these near your stores throughout Pakistan.
Cougar HX330 Headphones
Cougar is the name known especially for gaming accessories including mouse, headset, and others. The best headphones by Cougar are clearly the HX330 with premium built and sleek design. Cougar HX330is one of the leading headsets having a perfect match between bass and ideal sound quality. Cougar HX330has a 50mm driver which is comparatively heavier in weight and a frequency response of 20 kiloHertz. This headset is compatible with all consoles and smartphones making it user-friendly. Cougar had advanced head pain resistance features in it making it ideal for every gamer.

Get these amazing headsets by Cougar by clicking here.
ASUS ROG STRIX GO CORE Gaming Headphones
ASUS is another leading brand among hardware developers around the world. It has implemented some of the high-quality essentials building the best headset known as ASUS ROG STRIX GO CORE. This gaming headphone has ideal sound quality designed to work perfectly for gamers having a 53mm drive. ASUS ROG STRIX is a lightweight headphone with exclusive airtight chambers and 40 mm ASUS Essence drivers delivering incredibly rich, pure sound with optimized deep bass for an immersive audio experience. This headphone by ASUS has compatibility with all the smartphones and major consoles including XBOX, PS4, and PC also. It is highly recommended to the gamers to have the ideal proportion of comfort and sound lies within it. 
Hyper X Cloud Stinger -Ultimate Gaming Headphones
Hyper X is also a brand that knows what it's best at! This amazing brand has launched one of its best creations Hyper X Cloud Stinger having directional drivers suitable for adjusting audio. It also has microphone accessibility with a weight as light as air. Hyper X Cloud has a frequency response of 20 kiloHertz coming with noise cancellation features enabling the best multiplayer gaming experience.

Hyper X is available everywhere in Pakistan, buy now.
HP Omen Headset
The HP OMEN 800 Headset nails all the basics. Excellent sound, large speaker drivers, supreme comfort, and a nifty retractable microphone letting you use the headphones for non-gaming experiences. It does all of this while coming in well below $100 putting in reach of even casual gamers. The only negative seems to be giant ear cups that are far from flattering, but at least it results in needed "space" between your ears and speakers while also remaining comfortable.