The Battlefield 2042 open beta will finally get underway next week, EA has confirmed. Availability depends entirely on whether you have pre-ordered the game or have an active EA Play membership, but everyone will eventually gain access to the ability to play the Conquest mode on the new map Orbital.
Battlefield 2042
Battlefield 2042 is a first-person shooter video game developed by DICE and published by Electronic Arts. It is the seventeenth installment in the Battlefield series and the successor to 2018's Battlefield V.  Unlike other Battlefield games, this one is multiplayer, without having any single-player campaign
Read more: https://outgamers.com/want-a-new-castlevania-game-konami-director/
Open Beta Availability
The game's pre-release test begins on 6th October 2021 and runs through until 9th October 2021, with pre-load available the day before launch. If you have pre-ordered the game or are currently subscribed to EA Play, you will gain access on the first day. Everyone else will be able to play the open beta for two days, from 8th October 2021. On PS5, the Conquest mode will support 128 players.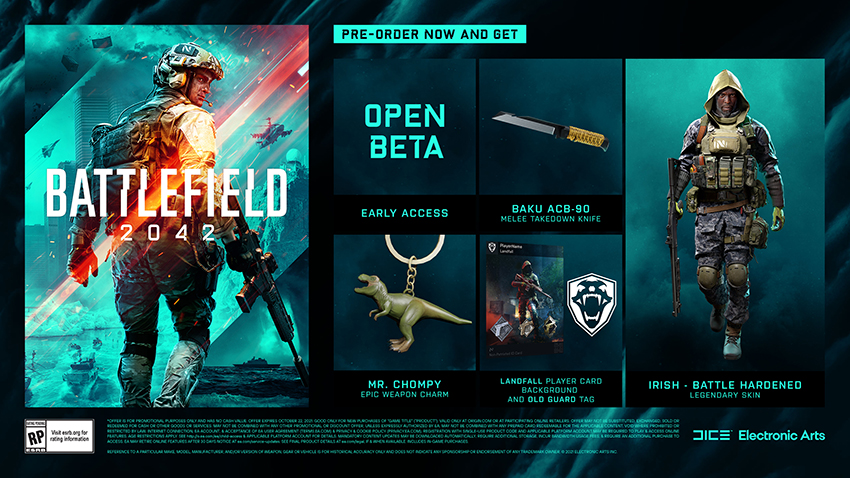 Developers announcement
"During the Open Beta, our intent is to provide you with the kind of experience where you can focus on enjoying the sandbox. That means that we've made some adjustments to systems and features you'll otherwise encounter in the full game, so you'll find that we've pre-unlocked a wide selection of hardware (weapons, vehicles, and gadgets) for you, and let you make the most of the time you'll have with the Open Beta."