One of the most popular games known among all the racing game community is undoubtedly Gran Turismo. This counts as the platform that offers a realistic opportunity to collaborate with the racing world even before many latest franchises came forward to depict similar gaming patterns. With the recent release of the next-generation console by Sony, Gran Turismo launched its seventh game, Gran Turismo 7 hyping the crowd with the latest updates and blockbuster features.
Gran Turismo 7 Trailer
The trailer shown was released back in June 2020, after the launch of PlayStation 5. This was one of the games that were visualized running on the console, hinting at its hype among gamers. However, after then the manufacturers zipped their mouths and no news was heard about the game.
Gran Turismo Release date
In a recent interview, Jim Ryan CEO of PlayStation revealed the reason for the delay saying that like many other games, Gran Turismo is also under chaos caused to the development process by COVID-19, which is clearly lots to sympathize with. We were hoping initially that the release would take place in 2021, however, Gran Turismo games notoriously don't come out until they're picture-perfect, and according to the latest leak, GT7 has slipped into a 2022 release window.
Platforms
When it comes to the platforms releasing Gran Turismo 7, there are many mixed signals suggesting no particular console for which it will be available specifically. During the unveiling of this console, we were pretty positive that it was a PS 5 game and will be released exclusively. This was justified as the graphics were seemingly bleeding-edge which means that the update was beyond updates of previous consoles and will run swiftly with PS 5 mechanisms.
However, head of PS Studios Hermen Hulst has named GT7 as one of a few games that Sony is looking to bring to both the PS5 and PS4, avoiding to block its massive existing player base.
Read more https://outgamers.com/the-witcher-3-wild-hunt-has-been-removed-from-xbox-game-pass-and-now-is-up-for-grabs-by-playstation/
Needless to say, as one of Sony's most long-standing exclusive franchises, it won't be on its way to Xbox or Switch gamers, either. A PC release is a more interesting idea given Sony's recent move to publish more exclusives on that platform, but we still think it's hugely unlikely to come at launch if it ever does.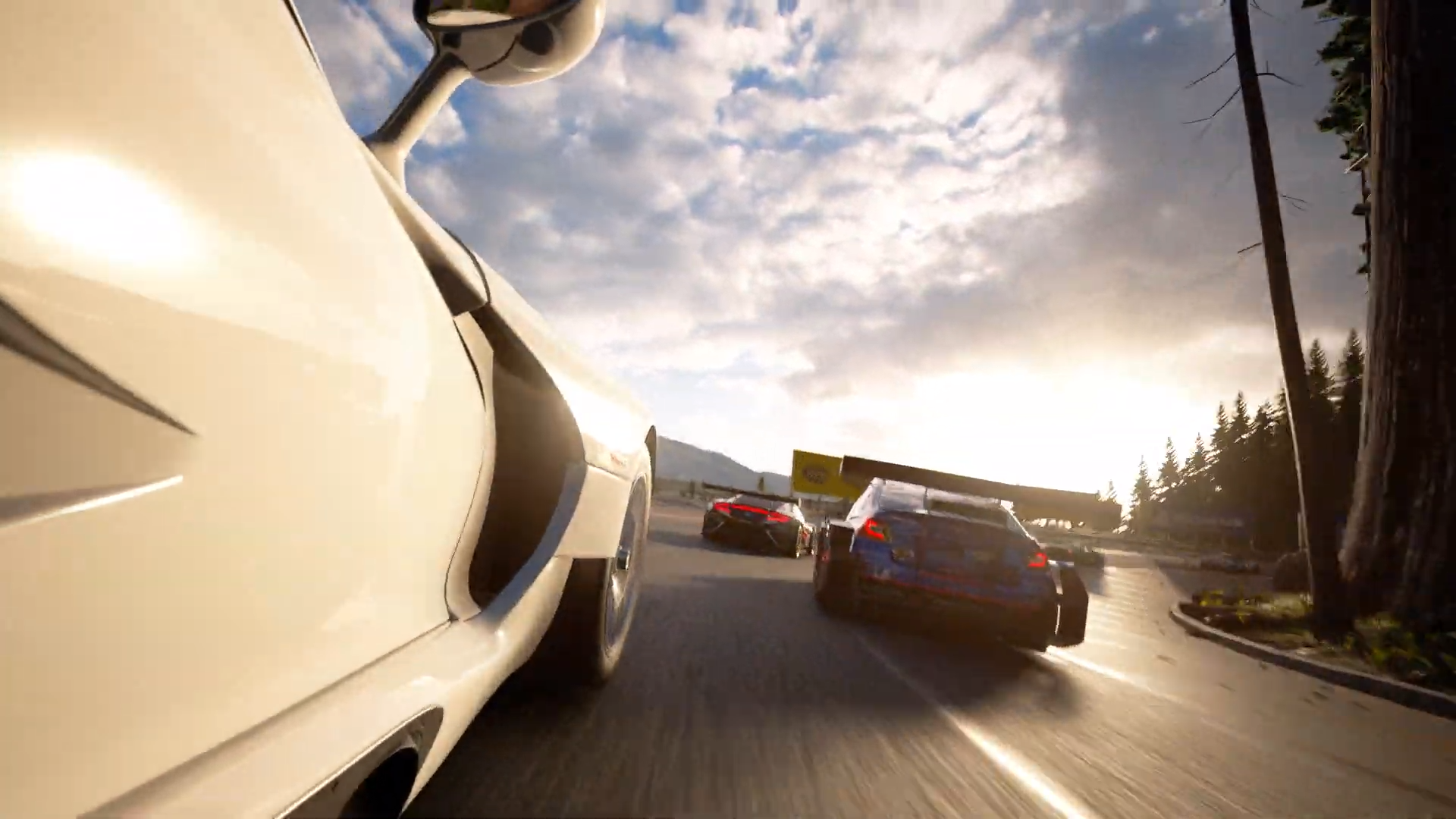 Gameplay
The most interesting factor of Gran Turismo 7's first look is that it gives you a clear idea about the evolving scenarios of the game by sharing a piece of the overall game play. The visual screening is the first thing a person focuses on by watching the trailer. It looks not only addictive but beautiful as it designed to depict the features it possesses and gamers can enjoy. 
Sony's confirmed that the game will be targetting 60FPS, as you can tell in the footage, as well as bringing support for 4K and HDR. Whether it can manage all of those, with ray tracing, at the same time, is something that will remain to be seen, but there's no harm in being optimistic. After all, as an exclusive title it should be well-placed to maximize its use of the PS5's hardware.
The game will also take advantage of the PS5's SSD for quick load times, and the DualSense controller will be a nice upgrade too. It'll have adaptive trigger settings and haptic feedback to immerse you further. Layer on 3D audio and it's going to take advantage of all the PS5's bells and whistles.